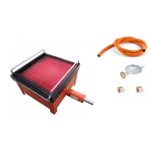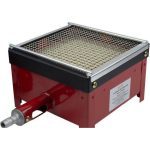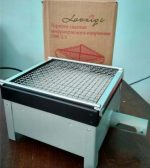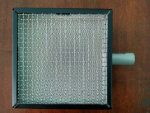 Infrared Gas Heater 2.5KW Set with Hose, Reducer and Connector's
3
People watching this product now!
| | |
| --- | --- |
| Weight | 1.2 kg |
| Power | 2.5kW |
Set with hose 1.5 m., reducer and 2 pcs. connector's.
The infrared burner is intended for heating non-residential premises.
Dimensions of the heater body: 158*158*100mm
Ceramic measurements: 158mm x158mm
Power 2.5kW (non-adjustable).
The device is adapted to use liquefied gas (cylinders), with a screw-in nozzle for liquefied gas.
The burner is ignited with a match by adding a match to the ceramic.
The burner has no protection, so it is forbidden to leave it unattended. Can be used only in well-ventilated rooms, outdoors.